[Featured Image: Joanne Escober Digital, License CC]
Well recently I was assigned by my professor to do a PowerPoint presentation about any topic that I desired. The purpose was to learn how to do a proper presentation to grab everyone's attention and to keep them awake during it.
Some of the tips were to have a huge font for everyone to see from far away and for everything to be clear. Another one was to use as less as we could and have less information in our slides and finally, huge pictures as long as they're licensed.
I personally chose the topic of a movie discussion. The movie that I discussed was Wonder Woman (2017) , because I consider that is one of my favorite movies up to date.
Here I leave the link of the presentation that I made about the topic shown above: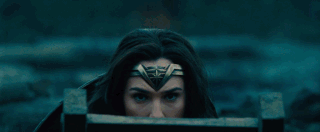 [Source: https://giphy.com/gifs/movie-woman-from-JFfG0k4ZYmcus%5D